The Zinnia and Service Workers Local H-56
A Collective Bargaining Simulation
www.thezinnia.com
© John W. Budd, 2023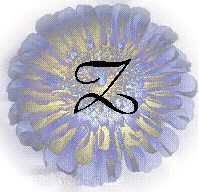 This is a collective bargaining simulation created by John W. Budd for use in labor relations courses. The collective bargaining agreement (contract, for short) between The Zinnia, a 300-room hotel in Minneapolis, Minnesota, and Local H-56 of the International Union of Service Workers and Allied Employees expires soon [as specified by your instructor]. Participants must explore the The Zinnia's website and Local H-56's website to learn about the environment and determine their priorities and constraints. This includes corporate intranet pages and Local H-56's Zinnia bargaining updates. A good starting point is the Getting Started training handout.
Bargaining can take place in person or if the instructor allows, via an online meeting platform (e.g., Zoom, Teams) or other communication method.
In addition to traditional in-person courses, The Zinnia can work well with online or remote classes because all of the materials are online, and negotiations can be conducted using various online meeting platforms and supplemented as needed by online chat rooms for caucusing, shared Google Docs for proposal refinement, etc.