&nbsp

Preparing to Manage Human Resources

A Coursera MOOC by John W. Budd

Part of a 5-course HRM specialization, Human Resource Management: HR for People Managers

One way or another, all employees are managed. But approaches to managing employees varying from employee-to-employee, job-to-job, manager-to-manager, organization-to-organization, and country-to-country. This course provides a foundation for developing your own approach to skillfully managing employees by illustrating alternative human resource management (HRM) strategies, introducing the importance of the legal context, and thinking about what motivates employees. This will then give you the factual and conceptual basis for developing specific, critical HRM skills in subsequent courses on hiring employees, managing performance, and rewarding employees. Don't know anything about HRM? That's OK! Leave this course with a new-found understanding of the range of options available for managing employees, a grasp of what makes workers tick, and the readiness to develop your own HRM skills.

To enroll, go to Preparing to Manage Human Resources at Coursera.
---
Module 1: Alternative Approaches to Managing Human Resources
Lesson 1: People Join Organizations and Quit Managers

Video 1.1.3: About the Instructor
Video 1.1.4: Human Resources? That's Not Very...
Lesson 2: Different Ways to Manage Human Resources

Video 1.2.3: Contrasting Organizational Strategies
Video 1.2.4: Alternative Managerial Styles
Lesson 3: Why Are There Different Approaches to Managing Human Resources?

Video 1.3.1: External Influences on HR Strategies
Video 1.3.2: The Importance of Organizational Strategy for HR Strategy
Video 1.3.3: Speed Dating with HR Executives
Module 2: What Makes Employees Work? Money, Of Course!
Lesson 1: The Economic Necessity of Work

Video 2.1.1: Why Worry about Why Employees Work?
Video 2.1.3: Working for Money
Lesson 2: When Workers Tolerate Work Only to Earn Income

Video 2.2.1: Opportunism and Shirking
Video 2.2.2: Incentives, Incentives, Incentives
Video 2.2.3: Information Signals and Screens
Lesson 3: Work as a Commodity

Video 2.3.1: The Commodification of Work
Video 2.3.2: Labor Supply and Demand
Video 2.3.3: Labor as More than a Commodity
Module 3: What Makes Employees Work Revisited...Non-Monetary Motivations
Lesson 1: Working for Personal Fulfillment

Video 3.1.1: Work is About More Than Money
Video 3.1.2: Seeking Fulfillment from Work
Video 3.1.3: Finding Identity in Work
Lesson 2: Other Reasons That People Work

Video 3.2.1: Society Expects Me To Work
Video 3.2.2: Caring for Others
Video 3.2.3: Serving Others
Lesson 3: Implications for Managing People

Video 3.3.1: Fairness and Justice
Video 3.3.3: Work is Complex, So Managing is Complex
Module 4: The People Manager as Part of a Complex System
Lesson 1: Goals...But Constraints, Too

Video 4.1.1: The Goals of Every People Manager
Video 4.1.2: You Can't Always Do What You Want
Video 4.1.3: Managing Unionized Employees
Video 4.1.4: The Front Stage, Backstage Manager
Lesson 2: Knowing Your Legal Constraints

Video 4.2.1: The Employment-at-Will Baseline
Video 4.2.2: But True Employment-at-Will Doesn't Exist
Video 4.2.3: Disciplining and Dismissing Employees for Just Cause
Lesson 3: Employment and Labor Law

Video 4.3.1: U.S. Employment Law
Video 4.3.2: U.S. Labor Law
Video 4.3.3: Employment and Labor Law: Non-U.S. Examples
Video 4.3.4: Pay Attention to the Law, But Don't Be Paralyzed By It
Lesson 4: Now You are Prepared to Manage Human Resources

Video 4.4.1: Putting it All Together (Course Re-cap)
Video 4.4.2: Interview with Jacqueline Williams-Roll
Optional Video 4.4.3: Careers in HRM
Video 4.4.4: Looking Ahead to the Other Courses
---
Preparing to Manage Human Resources is course 1 of 5 in the Human Resource Management: HR for People Managers Specialization.
Do you have people reporting to you that need managing? Or perhaps you want to consider a career in human resources? Or freshen up your HR knowledge? This specialization provides a robust introduction to the key principles, policies, and practices of human resource management. The specialization begins with a foundational course that considers alternative approaches to managing human resources, provides a background to the U.S. legal context in which employees are hired, fired, rewarded, and managed, and outlines the different reasons that people are motivated to work. The remaining three courses tackle three core areas that all managers should understand: hiring employees, evaluating their performance, and rewarding them. Throughout the courses, an accessible, scientific approach is embraced such that best practices and practical tips are informed by research, but presented in accessible, applied ways. Upon completing the specialization, learners will have a deeper understanding of what works in the workplace, including a toolkit of best practices for hiring, managing, and rewarding employees. The specialization will be valuable for managers and entrepreneurs taking on these responsibilities as well as anyone else interested in the fundamental principles of human resource management. The Capstone Project will provide an opportunity to apply this knowledge to a real situation, including your own organization or work unit if desired.
---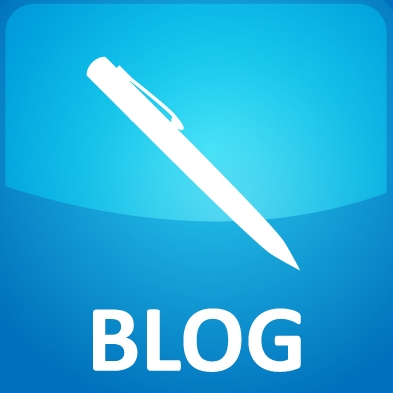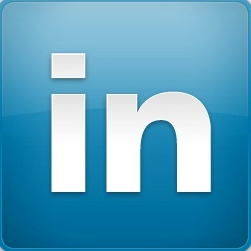 This page was last modified on April 12, 2016
jbudd -at- umn.edu